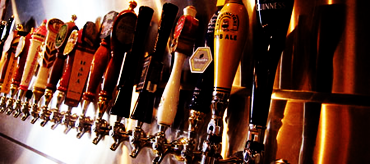 From the bar, we have an ever changing beer list that includes bottled and draught beers. We have 20 taps (+ really cool cocktail on draft created by Dave, currently the Talventi) which gives us the opportunity to bring in some amazing beers from all over and consistently rotate them. We'll typically carry about 40 different bottles of beer that extend our reach of amazing beers even further.
Furthermore, the cocktail creations are first-class. These are original recipes developed by our very own Dave Newman. You might even want to order a bespoke cocktail. Beware, you might love it, but you'll never be able to order the same.

&nbsp
DOWNLOAD BRUNCH DRINK MENU

&nbsp
DOWNLOAD DINNER DRINK MENU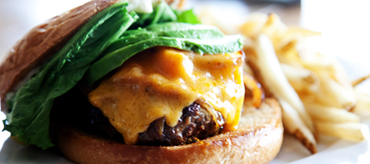 From the kitchen, it's a la minute. We aren't putting out the usual freezer to fryer dishes. You won't find any store-bought brats here. No packaged frozen sliders or burgers. Yes, we are a little slower than Taco Bell, but it'll be worth the wait. Just to give you an idea of what we do in house; we smoke our pork sliders, case our brats, bread our shrimp, spin our chips, slice our bacon, and the list goes on and on.
By the hands of our very own Executive Chef Devin Beppu, you will be served something special every time you come. Bon Appetit!

&nbsp
DOWNLOAD BRUNCH MENU

&nbsp
DOWNLOAD DINNER MENU